Biography: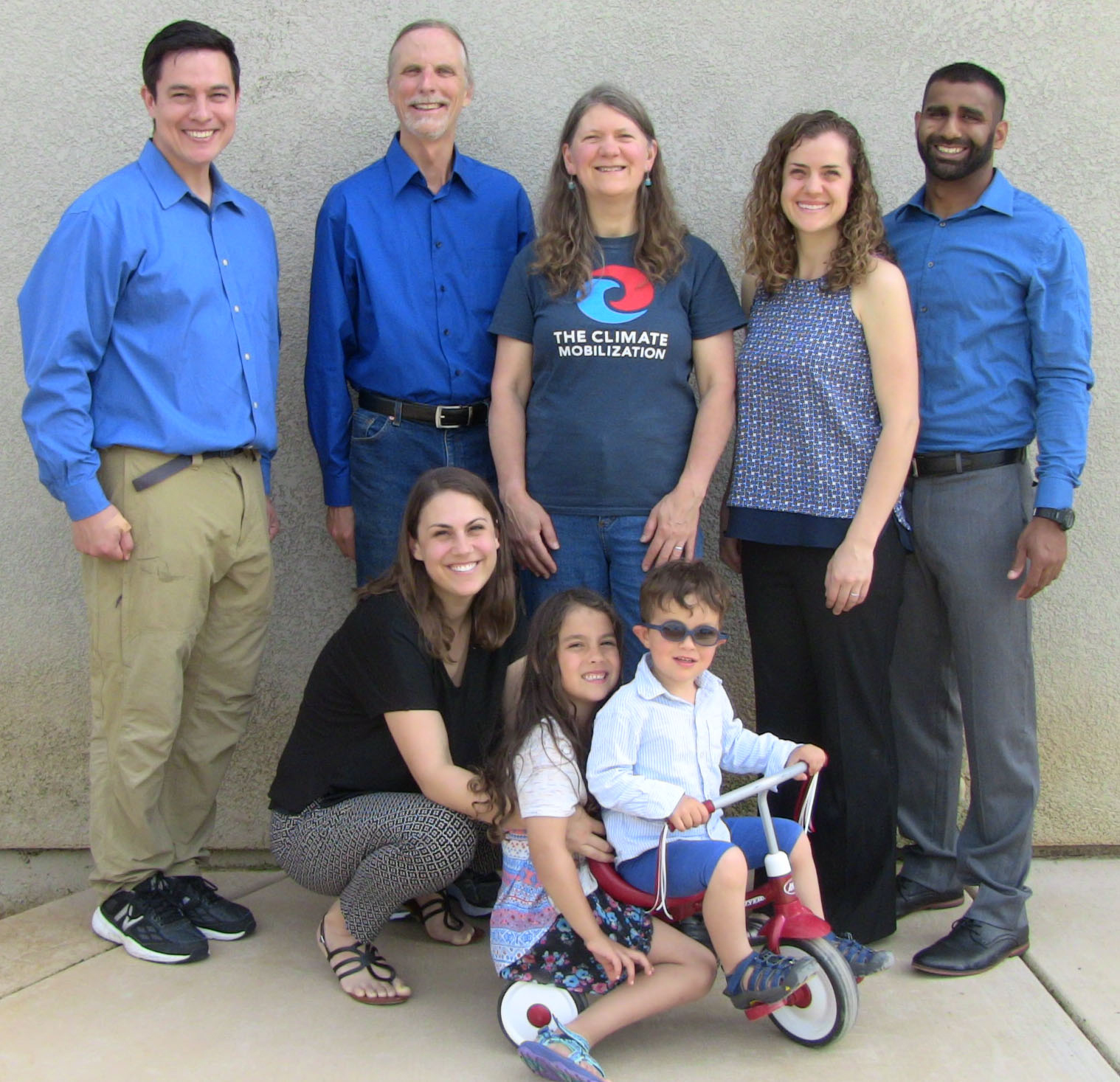 Winner of the Community Advocacy Award from Concerned Citizens for Santa Rosa
Winner of the Upstream Swimmer Award from Sonoma County Conservation Action and consistently earned A ratings on her environmental voting record.
Winner of the Women taking the Lead on the Environment Award (along with Julia Butterfly Hill...) from the American Association of University Women
Honored as the Sonoma County No Impact Woman, for being a Low Carbon Footprint leader.
UCLA Bachelor of Science, Mechanical Engineering 1979
Mechanical Engineering Professional Engineer License
1980 - 82 US EPA Environmental Impact Statement Review and Region 9 Bicycle Coordinator
1982 - 84 PG&E Energy Management and conservation for large users of energy
1984 - present Energy & Environment - specializing in Energy Management and Conservation of Energy and Resources: by creating Eco housing improvements/ Eco-Villages, and many energy audits including Lawrence Berkeley National Laboratory lighting audit and Oakland Unified School District lighting, heating, ventilation, and air conditioning and overall energy audit.
1991 - 92 Harmony School: Recycling Program Expansion, Parent Classroom Volunteer, Initiated Environmental Club for Students
1992 - 95 Lincoln School: Elected to Site Council, Parenting Skills Group Initiator and Instructor, Environmental Club Initiator and Leader
1998 - 2003 Santa Rosa High School: Community of Concern, Environmental Club, Choral Boosters
2000 - 2005 Sonoma County Special Olympics Soccer Co-initiator, organizer and coach
2006 - 2010 Santa Rosa City Council Member
2006 - 2010 Santa Rosa Waterways Committee
2006 - 2010 Santa Rosa Environmental Committee > Climate Task Force
2006 - 2010 Joint Board of Public Utilities and City Council Planning Group
2007 - 2010 Association of Bay Area Governments (ABAG) Planning Committee
2007 - 2008 Santa Rosa Gang Prevention Task Force
2007 - 2010 Sonoma County Human Services Commission
2007 - 2010 Council Emerging Issues Committee
Co-founder of the Sonoma County Water Coalition, Former Co-chair, ~2004 - 2012, participant - present
National Women's Political Caucus - now Women's Political Caucus - Sonoma County: Executive Board and Political Action Committee Co-chair '03, member '03 - '12
Santa Rosa City Council Bicycle/Pedestrian Advisory Board BPAB former citizen visitor/participant (now Bicycle/Pedestrian Committee)
Founder of the Climate Protection & Recovery Fund (CPR Fund) and OurGreenChallenge.org 2008 - present
Board of Directors Sonoma County Conservation Council (SCCC)~'03 -'12, former Vice-Chair and Treasurer, alternate
Sierra Club Sonoma Group Executive Committee ~'04 - '12, Environmental Forum Chair ~'05 -'11, Political '03, Water Chair '02 - '05, Co-founder Climate & Energy Committee '08 - '16
Sonoma County Climate Activist Network (SoCoCAN), Founding member '17 - present
United Farm Workers (UFW) Local Activism
League of Women Voters, Sonoma County
Solar Sonoma County, founding member
Sonoma County Task Force for the Homeless
Madrone Audubon, SCCC and Sonoma County Water Coalition (SCWC) representative and alternate
Web activism: NOW and more
Sonoma County Bicycle Coalition (SCBC) and regional bicycle advocacy
Miscellaneous:
Davis Double Century 200 miles/24hrs & Banff to Alaska by bicycle, 700 miles paved, 1300 miles dirt, gravel, mud.
Car-free for all of 2011, Car-lite pre 1990 - 2010, Car-sharing and Car-lite 2012 - present. Alternative transportation: bicycle, bus, train, walking and combinations of the above practitioner, adventurer and advocate.
Ultra low footprint enthusiast, practitioner and advocate.
Veronica "Roni" Jacobi